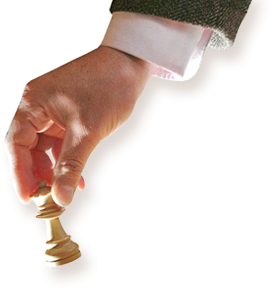 International Chess School Reviews
At International Chess School, we offer professional chess training. The results of our school's students speak about the quality.
International Chess School students' Reviews
International Chess School
Rated
5
/5 based on
12
customer reviews.
Neil Dietsch
President of Alabama Chess Federation
Over the past two years his [a boy of 11 years old now] rating has risen from just under 1000 to 1824. Initially I used what I learned from your course to teach my students. When the time came where it was clear his chess talent was exceeding my own, I was able to move him to mostly self-study of the Grandmaster course.

As my students have taken home more trophies recently at state tournament competitions where several more highly rated coaches compete, there have been questions about my "secret weapon". Of course I have been happy to share that it is the International Chess School.
Cody W.
2151 rating, USA
Thank you for such a great web service, I have taken lessons from a GM before and this is much more affordable and just as good. My rating is 2151 now and I can't thank you enough for the great information you have to offer.
Andrew Plunkett
chess player from Canada
I know I am in my 30s now and have some stumbling bad habits to get past, but with your original chess master school it looks like all the tools necessary to reach master level are being provided and now it is simply up to me to absorb them, now success or failure is purely based on my own willingness to work hard and persevere.
Thank you for continuing to be on the innovative road of chess training with the approach to training that I always thought was possible but never knew where to find it.
Sheila T.
mother of a 11-years old chess player
My son has almost finished the 1-year course from the chessmasterschool. He really liked the course and improved a lot. His rating increased from 1700 to 2050 (he's 11 years old).
Dr. Edward Baker
Chess review from USA
It is obvious that much time, hard work, and thought went into the lessons you have created. This isn't just a "pot boiler" like so many courses and books, but a serious, well thought out course of instruction. I believe, from what I have seen so far, that if one truly masters the material and "makes it one's own", the result will be a great increase in chess ability. This material is not watered down, but difficult and demanding, as it should be to get results. It will take a LOT of hard work, but mastering the material coupled with time, play, and perseverance will surely suffice to create a player of master strength. Well done!
Stefan Hansen
Chess review from Denmark
I am now at month no. 10. Due to lack of time I am only at month no 7. My results have become excellent: 17 wins, 5 draws, 2 lost. Have given 2 x 1st price, 1 x 2nd price and 1 x 3rd price (among very strong competitors; was above 2300).
By the way, my results since the beginning of this course +20 =5 -2. Rating increasing! Club tournament is not inclued but is 8,5/9
Christopher Masters
Chess review from Hong Kong
Your student did really well today. He is now the newly crowned under 13 champion of Hong Kong Junior Chess Open! I had a long conversation with his father and we both agree that you have a very good chess program and excellent teachers!!!
Daniel Munoz
Chess Teacher review
Im Daniel Munoz and Im nearly finishing the core chess course... I'm also chess teacher and I have never found better chess material for improving chess level. Thanks for all.
Joseph Couvillion
North Georgia Chess Center, chess player and coach
Just to let you know how good i think this course is. My thinking technique over my years of chess I thought was good when I concentrated but that was an illusion. Actually it was more like shooting in the dark a bow and arrow and hitting a bulls eye. I played some good games but not consistent. I just finished a tournament and this was the most consistent I have ever played. I have been playing in tournaments for nearly 30 years and for the first time I feel confident, and that I can play with most anyone. This course provided with true understanding. You have made it so clear... I feel Master is definitely not out of my reach.
Ralph R.
chess review from Finland
You would perhaps be interested to know that I raised my elo from 2164 to 2241 (and finnish elo from 2157 to 2257) during this summer much due to your programs.
Jeff K
Chess player, USA
I wanted to let you know that I really enjoyed your chess course and learned a lot from it. I'm going through it a second time now. I have read hundreds of chess books over the years but never learned many of the points which you made so clear!
I attained special benefit from your positional exercises in the last few lectures and your playing technique lessons. The way you break down the positional evaluation it's all so logical and easy to understand if you take the time. I have read many books on positional chess but none break it down the way you do".
Matt Hassen
FIDE Master, USA
Hello, I have been following your course for 1 year and wanted to tell you that I just had a huge chess success. I played in my first international tournament and finished with an even score of 4.5/9, FIDE performance of 2288, and local performance of 2344 [FIDE Master]. I have used almost exclusively your materials to attain this level of performance and really appreciate your making them available.
The quality of the material throughout the course is very high and there is much material to work through. Good work guys your material was like a breath of fresh air. I am understanding and enjoying my chess better than ever before. My result is on the FIDE website now!
More International Chess School reviews
We have selected only a few of the many reviews on our Chess Master School. More reviews can be read on the following pages: More reviews of our Chess School

our Core Chess Course