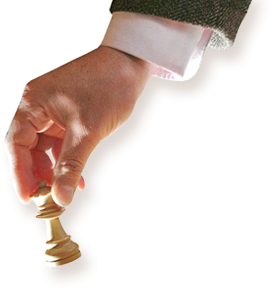 Reviews from ICS clients, Page 7
"Guys, this is a great product with a lot of great exercises. ...Thanks a lot for designing a real study program, which is the most difficult part of any discipline. This study, combined with reading less than 1/2 of Dvoretsky's Endgame Manual, gave a 200 point increase (after 3 months) in my chess rating (and a larger increase in my online rating). So now that I finally have time to study chess, I'm more than happy to pay for a product I know will bring me success.
Thanks for making a wonderful product. It's rare to find lessons so instructive without the presence of a teacher.... but dollar for dollar, this is some of the best money I've ever spent. I've improved more in the last year than I have in the five years prior." - Evan Buntrock
"I found your lessons are very very good. The quality of the lessons is a lot better than I expected it. I hope to achieve my chess skills level up to master rating after completing your chess school." - Jim R.
"First of all it is the best thing going since sliced bread. My game has improved by leaps and bounds." - Joseph C."
"I have played a number of tournaments and have applied my learning very well. I have been able to move my ratings from 1300 to 1614 (USCF). Your course is very well organized and I really enjoy it. I do spend about 3 hours a day on your materials. My goal is to hit 2000 (USCF) by Summer." - Aron K.
"First of all I'd like to thank you one more time for the wonderful course you have provided me. I'm in the 10th month and feel I now have a chess knowledge i'd never get anywhere else. And more important, thanks to your method I'm now more and more able to use this knowledge to actually make difference in my play." - I.S.
"I finished the 1 year training and i am very satsisfied with the course." - Vassilis K
"I'm Daniel M. and Im nearly finishing the chess planning. I think that is really nice and I would like to continue studing with you. I'm also chess teacher and I have never found better chess material for improving chess level. Are you preparing more classes? Thanks for all." - Daniel M.

More ICS reviews