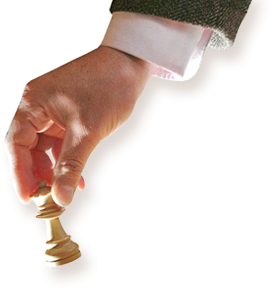 Reviews of ICS - chess school, Page 4
"Let me thank you for putting together this 13-month program. Speaking as someone who has over 500 chess books (I am somewhat of a collector) I have found this program to be HIGHLY instructive and easy to assimilate. After playing chess off and on for about 15-years I finally feel like I have a systematic approach that can help me stay on track and meet my goals. The problems are very challenging and insightful.
...The experience so far has definitely exceeded my expectations; kudos and thanks for the constant improvement of the program." - Roland W.
"...the material is much better then any book I have ever purchased. Keep up the good work!!" - Matthew J.
"Congratulation for ICS course! It is more useful than reading books. After month 8 I am getting in my games results much better than before." - Marius A.
"I really like your program so far and it's some of the best instruction I've come across." - Phillip G.
"I have been very impressed by the quality of your chess lessons!! I wish I had this quality when I was younger. ...has helped me a lot which has reflected in a 78% performance in my 2009 season playing in the Bezirkliga in the German league and as a result, helping my team to promotion to the Verbandsklasse." - U.B.
"...the comments are wonderful. I really liked. I think that with you I can stop waste time and really learn from the correct form...Very good job. Congratulations!!!" - Matias Q.
"I would just like to say that the chess school so far has improved my game tremendously. I play regularly on a site called () and before the chess school i was battling to consistently beat 100 - 150 (UK scale) rated players. I probably won one in every 3-4 games and now i am winning 7 out of every 10. I have put it down to making less silly mistakes because of looking for consequences as well as recognizing real threats from smoke screens so to say. So basically if after one month you have helped my game this much i can only imagine how it will help after a year." - David L.
"The course was really fantastic" - Daniel M.

More reviews of Chess Master School