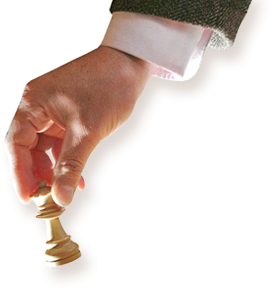 International Chess School Reviews, Page 3
"I'm really very very very happy about these lessons. I'm 52 years old and began 2 years ago playing in Internet. I have a lot of books, DVD, and, believe me, no one explain chess like your Chess School. Now I begin to understand really HOW TO PLAY CHESS! To qualify these lessons there are only three words...1. EXCELLENT...2. EXCELLENT...3 EXCELLENT." - Balduino Lekeux
"My name is Roselyn Firman, one of a students who enrolled in you fantastic course. The course is really outstanding for the value that any one can expect."
"First of all I'll like to thank you for the course that I think clears a lot of how the work to improve chess should be done... I wonder if I could have had these instruments when I was 14/15 years old and my chess passion started...(ca. 40 years ago)." - Michael D.
"I must say that your lessons are very interesting and am looking really forward to study hard at my chess. As a 2080 elo FIDE rated player, your method and approach look like a revolution to me and I realise now how bad I was working on my chess by my own. Thanks very much for your good work." Ronald A.
"I've been working with your materials for over a year now, and remain as impressed as ever. The ideas and analysis are insightful, clear and powerful. Thanks so much for creating the program. Keep up the good work!" - Chess Master Paul P.
"This course is a pleasure to study and my game has enhanced considerably." - W.B.
"Also I really appreciate the ICS team for taking so much time and hard work for preparing the excellent lessons." - Raj K
"I think this will be a fantastic way for me to learn chess. I am very excited about it. It seems better than I could ever dream of. Also I recognize it will be alot of work and maybe it will take me longer than a month to do each month's lessons, but that is okay with me if it is with you. Who knows, maybe I will surprise myself and do them each in a month." - Mason T.

More reviews of ICS, the chess school