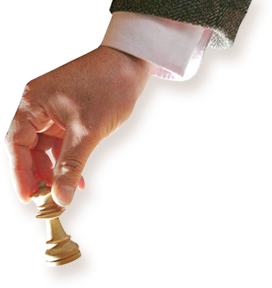 Chess Course for High Performance
Everyone wants to improve at chess but very few become chess masters. In fact, many chess enthusiasts study a lot of books and hire personal teachers but never reach a high rating. Why is that? Because of the lack of a serious program of study for long term.

With Grandmaster Package, you'll follow a structured plan of improvement of one year (more exactly, 13 months) designed for students with high goals in chess:
In one year, you will gain the knowledge that a strong chess master should have;
You'll learn advanced chess strategy, tactics, calculation, complex endgames;
You'll do visualization training, learn to avoid mistakes, attack and defend;
Everything is in one place, following the same method of study and training;
Chess theory is perfectly combined with exercises, tests, and annotated games;
Our course follows the Russian method of Botvinnik's school of chess;
The free teacher support will help you overcome any obstacle in your study very fast.
Download The Full Chess Course Program (PDF file)
Your chess will improve month by month, right from the first month of your study. Upon completing the course, our students report a big increase in their rating, from 200 to 800 rating points, depending on their initial level.
"I played in my first international tournament and [obtained] FIDE performance of 2288, and local performance of 2344 (FIDE Master). I have used almost exclusively your materials." - Matt H., USA
FIND OUT MORE - NEXT PAGE:

THE CHESS LESSONS & FREE SAMPLES