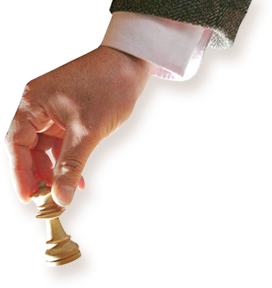 GM PACKAGE™
Chess Course Overview
STRUCTURED, COMPLETE CHESS COURSE
Grandmaster Package follows a structured program of study and training for one year.
Everything is in one place: strategy, calculation, board visualization, analysis, exercises, positional tests, and teacher support. The student will learn gradually from how to think like a strong player until advanced techniques of play.
GM Package 1-Year Chess Course Program (download PDF file)
CHESS COURSE FOR HIGH PERFORMANCE
The course addresses to serious students with high expectations from their chess time.
At the end of the 1-year course, the students should have acquired knowledge for as much as 2200-2300 level.
Many of our students reached that level upon completing the course. Check out results of our students »
CHESS COURSE OR CHESS TEACHER?
With Grandmaster Package you have them both.
We offer free chess teacher support to our students! If you have any question on our lessons or exercises, we will be very happy to know it and help you immediately.
You have this service for as long as you study the course, with no limitations.
AN ACCESSIBLE COURSE
The course can be studied by any player above 1200 rating as the lessons give clear, detailed explanations.
The solutions also teach you how to discover the secrets of the position and find the best move. The hard tests include hints if you need just a bit of help.
Beginners, as well, are invited to contact our chess teachers for anything unclear or extra guidance.
STUDY AT YOUR OWN PACE
The chess course is designed for students who assign 6-10 hours a week (or more) for chess study.
However, you can study at your own pace. The course can be paused and resumed whenever you want. Moreover, you keep access to your account and teacher support, without limitations.
LEARN MORE:

THE CHESS LESSONS & FREE SAMPLES
"This isn't just a "pot boiler" like so many courses and books, but a serious, well thought out course of instruction. ...mastering the material coupled with time, play, and perseverance will surely suffice to create a player of master strength. Well done!" - Dr. Edward B., USA
"I wanted to say how impressed I am with the quality of the material provided. I have an ELO of around 2150 and have read hundreds of chess books. Rarely, if ever, have I encountered such a clear explanation." - John M, USA