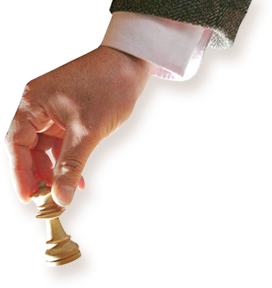 GM PACKAGE™
Chess Course Overview
CHESS COURSE FOR HIGH PERFOIRMANCE
The course is addressed toward advanced players in order to help them become strong masters (2300 rating). The course consists of advanced chess lessons and exercises.
Our course is excellent for beginners, too, as they will fortunately learn chess the right way from the start. Beginners that study our course usually improve their chess from 1200 to over a 1800 rating before completing the full course.
STRUCTURED CHESS COURSE FOR ONE YEAR
The course follows a structured program of study and improvement with a clear goal that allows our students to receive all the information a strong chess master should have in one year. See the course program.
From the first month of the course, the student will learn how to think like a strong player, how to evaluate positions, how to make plans and other essential elements for improving their chess. In the next months, the student will study the main strategies followed by more and more advanced stages of preparation.
The chess course is designed for students who assign 6-10 hours a week (or more) for chess studying. However, since you can study at your own pace, anyone can take the course. The course can be paused and resumed whenever the student wants.
The advantage of a complete training package over books is that the student has everything organized for the long term, the lessons, the exercises, annotated games, quizzes, lessons on how to think in chess, board visualization, and more.
Everything is in one place following a professional plan of study and training.
CHESS COURSE WITH FREE TEACHER SUPPORT
The Grandmaster Package includes free teacher support and guidance.
We will help you overcome any obstacle that may appear in your study.
LEARN MORE:

THE CHESS LESSONS & FREE SAMPLES
"This isn't just a "pot boiler" like so many courses and books, but a serious, well thought out course of instruction. ...mastering the material coupled with time, play, and perseverance will surely suffice to create a player of master strength. Well done!" - Dr. Edward B., USA
"I wanted to say how impressed I am with the quality of the material provided. I have an ELO of around 2150 and have read hundreds of chess books. Rarely, if ever, have I encountered such a clear explanation." - John M, USA