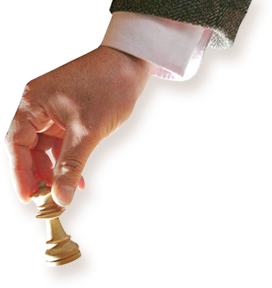 Chess Teachers
The head of our teachers' team is Grandmaster Andrei Istratescu, active player and one of the strongest in the world, with a best ELO rating of over 2700. Moreover, Andrei is a professional chess coach assisting other top grandmasters to prepare for their games. All ICS team members are world-class players as well as accomplished professional teachers, with a vast teaching experience and with important contributions to theoretical publications such as NewInChess, ChessBase, Informant, Gambit, Correspondence Chess News, and many others.
Thousands of chess players studied at our chess school over the last 10 years with remarkable results: a World Schools Chess Champion, numerous national champions (in more countries in the World), and many FIDE titles.
You can study on your own our best chess course, Grandmaster Package with free support and guidance from our teachers.
The chess teachers of our school:
1. Grandmaster Andrei Istratescu, best FIDE ELO: 2709
top-grandmaster, one of strongest players in the World
winner of the U16 European Youth Chess Championship
winner of more than 100 first prizes at international competitions
multiple-time national chess champion
chess coach at top levels: he trained the national chess team of France
instructor for other chess teachers
assistant of top Grandmasters at top level competitions
2. International Master Daniel Moldovan, best FIDE ELO: 2462
multiple-time national chess champion
placed 5th in World Junior Under 20 Championship
draws against World Chess Champions like Topalov and Kramnik
winner of multiple high-level International tournaments
coach for high-performance - with great results, including Grandmasters, World Scholastic Chess Champion, and national champions
instructor for other chess teachers
Bachelor's degree in psychology and master's degree in sports management
3. International Master Petre Nad Titus, best FIDE ELO: 2411
FIDE certified chess trainer
has written numerous materials on chess strategy, openings, and endgames
years of experience lecturing for video chess lessons
years of experience teaching children and adults over the Internet
multiple methods of teaching which he adapts perfectly to his students
expert in motivation and logical thinking
4. International Master Codrut Florescu, best FIDE ELO: 2428
chess instructor expert in all phases of the game
active chess player, very dynamic style of play
winner of many International tournaments
5. International Master Alexandru Manea, best FIDE ELO: 2429
chess teacher expert in openings and endgames
expert in chess psychology
expert in physical preparation
a very experienced chess teacher for children
6. FIDE Master Marius Ceteras, best FIDE ELO: 2440
chess coach expert in strategy and analysis
excellent correspondence chess player
positional style of play
7. International Master Andrei Cioara, best FIDE ELO: 2496
chess teacher expert in openings and middlegame
FIDE International Arbiter
active chess player, very complex style of play
winner of many International tournaments
Take your chess to the next level by studying our best chess course,

GRANDMASTER PACKAGE