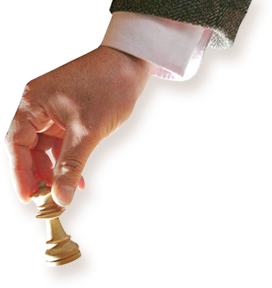 Work with Us: Chess Jobs
If you would like an extra income from chess, you may find a good opportunity working with us.
You can work from home or wherever you like, can have other jobs, and you'll be paid for the tasks done for us. Simply.
Here is what we are looking for now. [Come back here regularly for other opportunities.]
Contributors, Professional Writers
• Write chess articles (your ideas or following our guidelines);
• Write chess lessons;
• Edit articles, proof reading;
• Blog and/or write about us on the web.
There are more opportunities - tell us about you and what you'd like to do!
Marketing Manager
For such position, you should know very well what you have to do.
Of course, you need to understand very well Internet marketing, SEO, Google with all their updates, social media, other chess websites, and more...
Excellent communication skills with the rest of the team.

Web Developers, Graphic Designers
Help us improve our website and build other chess websites from scratch.
Document Editor
Improve the look and form of our chess lessons.
Voice Actor & Video Editing
Know to edit videos
Record the sound for video presentations or chess lectures.
Contact us
If you are interested in working with us, contact us at admin@chessmasterschool.com and tell us about you, your expertise, and how you can help.