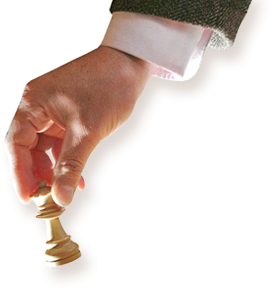 Chess Videos
Chess videos nowadays are a modality to learn things the easy way.
Video Chess Courses
Great video chess courses of more than 30 hours each were created for two essential parts of the chess game: 1. Attack & Defense and 2. Endgames. These 2 video chess courses are available for the members of our chess school together with the Chess Essentials & Chess Practice course.
Support your chess study with the videos
How much one can improve from chess videos alone?
You could say that it's a great way to learn chess just by watching videos. You have nothing to do other than just listen and then apply the knowledge in your games. It is easy, simple, and fun.
Yes, it is, but the results are less than what you can get from the "classic" methods: written lessons. This is why our Grandmaster Package consists mainly in written lessons, positions for you to solve and, although we offer more than 12 hours of video lectures, they are not the base ofm our course, but a support for your study.
Why chess videos do not make MASTERS of everyone
Yes, anybody can watch chess videos, but nobody ever became a master from this alone. So, what is the problem?
1) The biggest problem is that "just listening" simply does not work. This is not the way to become a master. You have to work by yourself, you must learn actively. A chess master knows how to actively analyze a position by himself... yes, by moving real pieces on a real chess board with his own fingers.
2) Watching a 2-dimensional computer representation of a chessboard gravely alters what one might think of a position. When you are confronted with a real opponent on a real chess board, things look completely different.
3) Usually the videos do not follow a structured program of learning nor are they structured like a written lesson. Contrary to first impressions, the student loses more time than with good written lessons.
Our chess videos
Our video lectures are organized around the subject we teach in the written lesson, so we offer them as extra material and explanations that supplement the written lessons.

Learn Top 10 reasons for stagnation