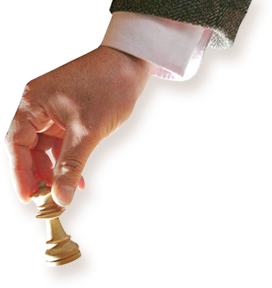 GM PACKAGE™ - Subscribe Now!
Grandmaster Package™ is a 13-month chess training program designed for high performance. You can choose the monthly program or the full course, all at once. With any option, you have:
Free Teacher Support whenever you need clarifications on the lessons;
Free Teacher Guidance whenever you need personalized advice on how to study;
Lifetime Access to your account and all the lessons.
Grandmaster Package
Monthly Program
Your account is updated on a monthly basis for 13 months giving you access to new lessons of strategy, tactics, annotated games, and exercises.
You can stop / interrupt the course whenever you want.
MONEY BACK GUARANTEE: Selecting the monthly program, you have a 25-day 100% money back guarantee for the first month purchased. If you feel that the course is not right for you, we will stop your subscription and send the money of the first month back to you.
GRANDMASTER PACKAGE
monthly program (13 months)
price: $34 US / month
(or your currency equivalent)
Subscribe now
2CheckOut.com is a payment facilitator for our services
or use Paypal:
Grandmaster Package The Full Course + Special Class
You will get immediate access to the Full 13-month Grandmaster Package.
With this option, you will also get 3 Free Evaluations! One at the beginning of the course, one after 6 months, and the third when you complete the course.
An evaluation consists in a set of 6 complex middlegame positions that you'll have to solve and write everything you think about. Your solutions to these specially chosen positions will tell a lot about your chess and how you need to train. A teacher will analyze your solutions and ideas and will give you highly-valuable personalized recommendations.
With this option you save $50 for the course fee, plus 3 free evaluations, $150 value!
GRANDMASTER PACKAGE
Full 13-month Course
price: $392 US
$592 US
(or your currency equivalent)
Buy now
2CheckOut.com is a payment facilitator for our services
or use Paypal: