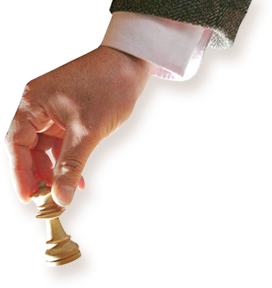 Choose your Training Program
Grandmaster Package™ is our core chess course, designed for 13 months of serious chess training. At the end of the one-year program, the student should already have acquired information for about 2200-2300 ELO rating strength.
You can choose between 3 training programs depending on your level and amount of time you have. With any option, you get a PREMIUM ACCOUNT with the following BENEFITS:
Free Teacher Support whenever you need clarifications on the lessons;
Free Teacher Guidance whenever you need advice on how to study and improve;
Lifetime Access to your account and all the lessons you purchased.
1. Grandmaster Package
Monthly Program
Your account is updated on a monthly basis for 13 months giving you access to new lessons of strategy, tactics, annotated games, and exercises. We will reveal the complete set of thinking instructions from the very first month.
This is the most popular choice.
You can stop / interrupt the course whenever you want.
MONEY BACK GUARANTEE: Selecting the monthly program, you have a 30-day 100% money back guarantee for the first month purchased. If you feel that the course is not right for you, we will stop your subscription and send the money of the first month back to you.
GRANDMASTER PACKAGE
monthly program (13 months)
the classical option, most popular
$34 US / month
(or your currency equivalent)
Subscribe now
2. Grandmaster Package
Program for Beginners
With the clear and detailed explanations of our lessons, beginners can follow our classical training program. However, with this option, you can get a personalized selection of lessons that you can study easier and faster.
After we look over your games or after we discuss with you particularities relevant for your chess level and goals, we will make a personalized program of study for you. The program will contain a selection of lessons from the Grandmaster Package of 6 months.
GRANDMASTER PACKAGE
Selection of Lessons of 6 Months
with Personalized Training Program
easier for beginners
$189 US
(or your currency equivalent)
Buy now
3. Grandmaster Package
Full Course + Openings
You get immediate access to the Full 13-month Grandmaster Package.
You can see all the course lessons at once and you can browse through them freely. For example, you can access advanced lessons as "The Initiative" from the beginning of your training, if you wish so.
You save $50 US with this option, compared with the classical monthly program.
CHESS OPENINGS COURSE, $85 US, BONUS: With this option, you will also get our Openings Course, $85 US value, for free. Our Chess Openings Course is a 13-module program which was designed to be studied together with the Grandmaster Package. The opening lessons contain elements of strategy taught in the core course. You will get more opening systems for both White and Black so you can choose according to your preferences, or play them all. Please check the Openings program for full details.
GRANDMASTER PACKAGE
Full 13-month Core Course +
Full 13-month Openings Course
best offer, save $135!
$392 US
(or your currency equivalent)
Buy now