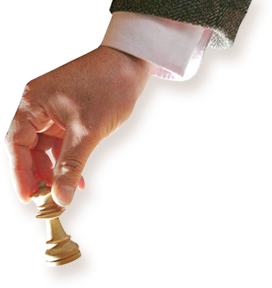 International Chess School
Reach master level within one year with International Chess School!
We offer structured, professional chess training with FREE teacher support.
We are the first online chess school, founded in 2007, and we use only serious chess training methods. That is why our students get excellent results, indeed. We have more students who obtained master and FIDE master titles, national champions in junior competitions and even a World Chess Champion in scholastic competition.
Check out reviews of our chess school students »
This is our core chess course, based on advanced chess lessons on chess strategy, calculation, middlegame, and complex endgames. The course is designed to improve your chess to master level within one year.
BONUS January 2020: As a bonus for the full Grandmaster Package, we offer analysis of your chess games, an $150 value service for FREE!
The chess course also comes with free chess teacher support and guidance by email. You can focus on your chess improvement and whenever you have a question, a professional chess teacher will help you immediately.
"I played in my first international tournament and [...made] performance of 2344. I have used almost exclusively your materials to attain this level of performance. The quality of the material throughout the course is very high." Matt H., USA
» Chess Lessons for High Performance
Our chess lessons are designed for high performance. With the Grandmaster Package™, you will build a solid understanding of chess strategy and learn what a chess master should know in chess. You will also learn to think like a strong player and thus you'll be able to put your knowledge into practice. With advanced chess lessons, positional chess tests and exercises, our course follows the Russian method of the great Botvinnik's school of chess.
» Structured Chess Training Program
Your lessons and exercises are organized and planned in such a way that you can improve faster than with individual lessons or courses. Following our structured training program, you will spend your chess-learning time wisely and you'll reach your goals quicker.
» Teacher Support and Guidance
A chess teacher comes in helpful since you can ask specific questions. When you do not understand something or need extra guidance on how to improve your chess, a personal teacher is a great help. We do offer this service for free! As a student of our chess school, you have access to professional teacher support and guidance for free!
Chess Course: Grandmaster Package