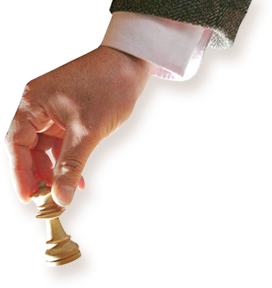 GM PACKAGE™
Chess Training Method: ACTIVE Learning
Garry Kasparov: "Solve Using a Board. Solve it at the chess board, a real one, not at the computer screen. If you want to make real improvement, real progress, try to stick with chess pieces. [...]
Make sure that you solve everything at the chess board."
The Grandmaster Package™ is built on these recommendations: to SOLVE positions and to use the REAL chess board, not a computer screen.
When it comes to high goals in chess and a training program for one year, the most important aspect of all is probably the training method. Our Grandmaster Package™ follows an efficient chess training program based on active learning:
The student studies the theoretical lesson with care. The student is encouraged to take notes and summarize what they learn.
After studying the theory, the student will go through instructive games that we provide along with the lesson.
After the first two steps, the student will have to solve positions on their own and answer some questions * to find the best move and concrete variations.
The correct solutions to the above problems/exercises are then provided with specific comments so that the student has a second chance to understand and digest the theoretical concepts.
From time to time, the student will receive other exercises on previous subjects to refresh their knowledge. Of course, any problem in solving these exercises indicates that a certain lesson should be revised.
Whenever the student needs extra help with the lessons, they can contact the teachers. This 'personal' service offered by the chess teacher is free of charge.
* Every problem/puzzle contains a set of neat questions which are vital in the process of building a systematized thinking and a good way of assessing the position. The question is sometimes more important than the answer.
A strong player should answer these questions in their mind in order to find the best move.
After seeing the correct questions over and over, the student will surely learn to think like a strong chess player and therefore will play like one.
Grandmaster Package™

SUBSCRIBE NOW